Smart maintenance in process industry based on structured data
The adoption of smart maintenance practices is a leading strategy in the process industry. In new plants or recently modernized facilities, it seeks to reduce asset downtime, improve safety, and create a preventive culture among operators and maintainers. Still, plant engineers often lack access to a clean and digitized process database set for this purpose. How to make amends?
Challenging suppliers in the delivery of readied structured data is essential to change the path. So, I'm going to guide you on how to get the most from your supplier in this matter. An early hint: It involves standard VDI 2770. 
Let's begin! 
A solution to organize manufacturer-generated data
Being an innovation manager at AS-Schneider motivates me to stay up-to-date with what customers want. It's what also drives me to study upcoming trends in the process industry. 
As of late, I noticed there were two rising requests from plant builders to product suppliers: 
Why is the VDI 2770 guideline playing a crucial role in the way suppliers assemble product documentation? 
It's all about serving the operators' purpose of running a process plant with a structured database supportive of everyday tasks — especially smart maintenance. 
Get to know the VDI 2770 standard
VDI 2770 defines the form in which digital manufacturer information must be available so that documents can be easily transferred digitally between manufacturers, plant operators and external service providers and processed automatically.
Plant builders — and suppliers! — know that regardless of how simple a product or project scope might be, hundreds of paper pages are demanded up to the final delivery. And all the data is provided without structure and must be entered into the company's internal system. That creates data chaos.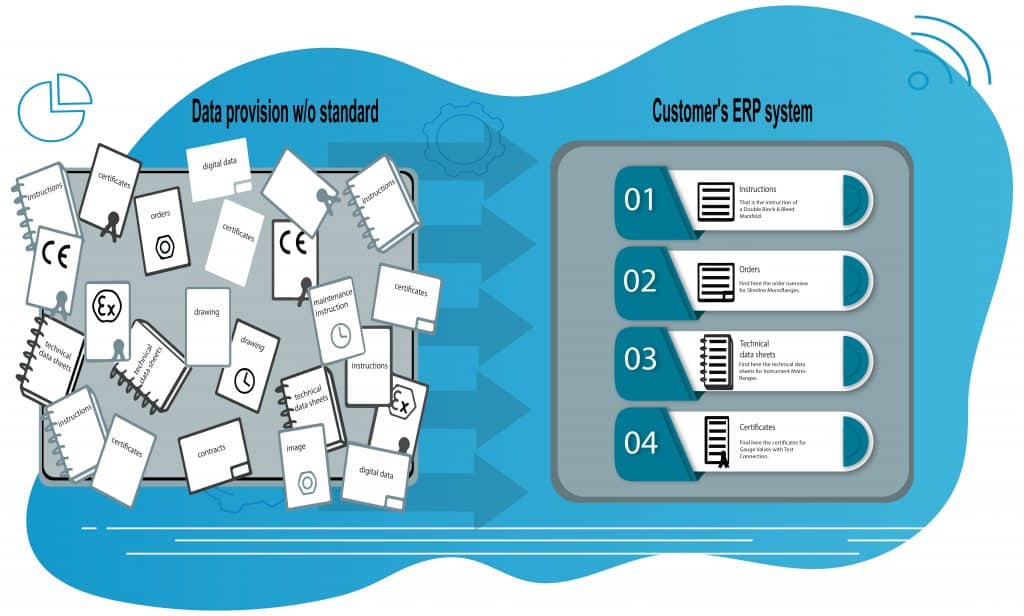 Therefore, it is important to find a solution that prevents the data chaos caused by disorganized documents. A solution that saves responsible stakeholders like plant engineers, maintenance engineers or supply-chain managers from wasting time searching for the right information to carry out a given task. 
An effective way to organize the issues embedded in unstructured technical documentation is practicing data normalization, according to VDI 2770. Thereby, the different data will be grouped into "document containers", which are ZIP files, for easy data export.
Learn how it works!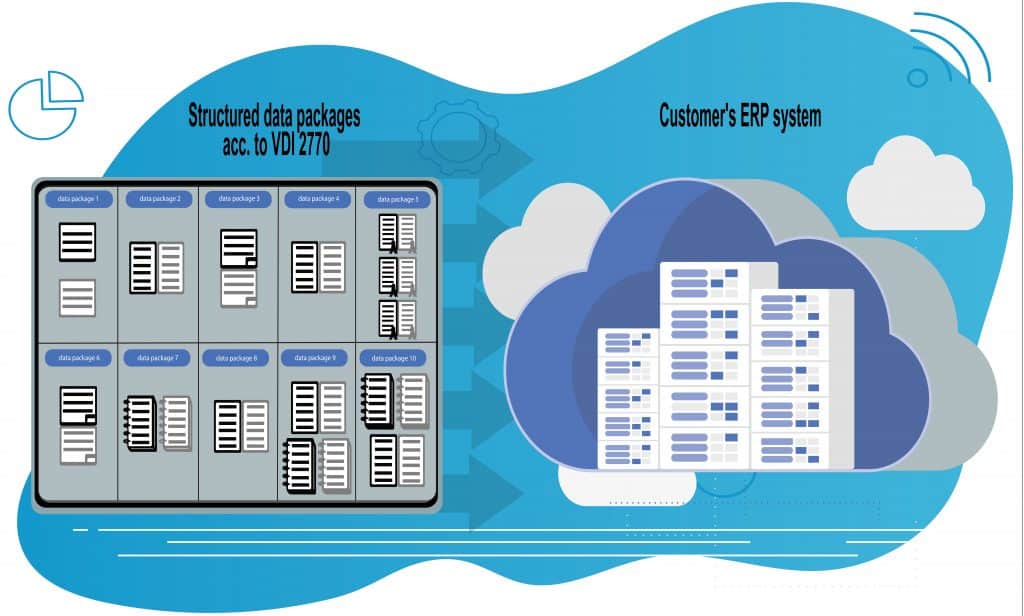 1# Use a unique identifier to label the product
First, you must provide the product like a valve with a unique identifier or "ID" for short (according to IEC 61406). Afterwards, you must assign this ID to a corresponding order and encrypt the ID in a QR-Code or RFID tag.
For more information you can read my last article on the identification of devices with unique IDs.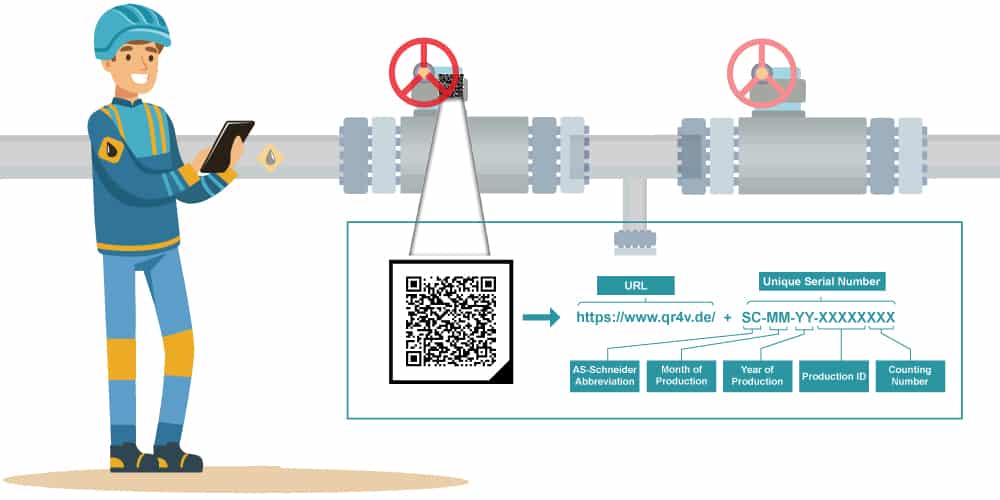 2# Provide different document formats
The document containers as per VDI 2770 standard include the data in different formats:

3# Classify manufacturer information
In addition to the different data formats, VDI 2770 classifies the manufacturer information according to the following categories in order to provide a functional and clear directory: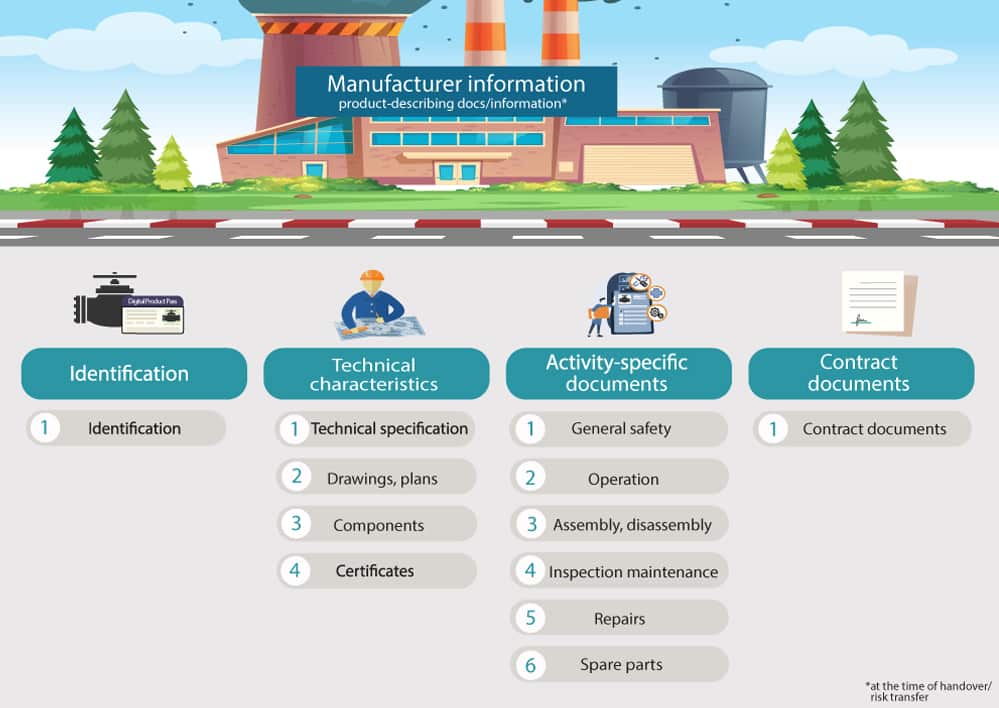 4# Group in "document containers" or ZIP files
The document containers / ZIP files are suitable for easy data export and the transfer of digital documents between manufacturers, plant operators and external service providers.

Benefits from structed data
Having structured data packages for the long lead items and the smallest devices of a process installation is an ace up the sleeve that any plant engineer wants in their favor. There's too much to gain. And it reflects positively on the way procedures are followed to start up, operate, and maintain the facility.
As a global manufacturer, AS-Schneider is well-familiarized with standard VDI 2770. Thus, we gathered some of the benefits that plant engineers can experience by requesting the standard to the suppliers of their preference:
Data provision by a cloud-based Information Exchange Platform
In late 2021, a new industry committee arose. This time, it was a merger between the IEC 61406 and the VDI 2770 standardization groups. What resulted was the "Digital Data Chain Consortium" or "DDCC".
The work of the DDCC integrated a "missing link" to the guidelines defined by the other two groups. They added a third technology known as Information Exchange Platform (IEP). 
IEPs operate in cloud-based environments. Thus, they can support the easy transfer of the VDI 2770 ZIP files from manufacturers (like AS-Schneider) to stakeholders.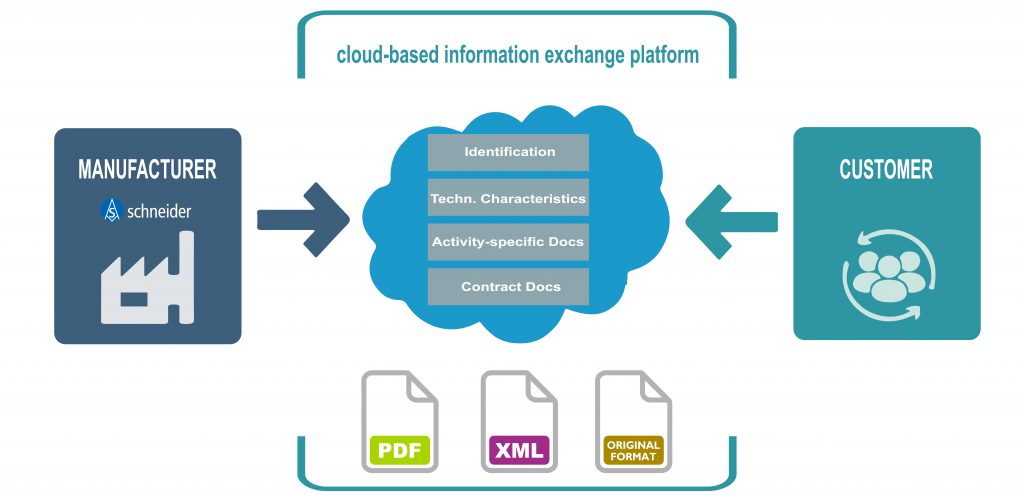 Supplier independence due to interoperability of IEPs
Due to their interoperability, IEPs will in the future be free from having to commit to one supplier and their specific application. That means all stakeholders can use the solution depending on their individual access conditions.
Another plus is that third parties, such as maintenance service providers, can also have access if necessary.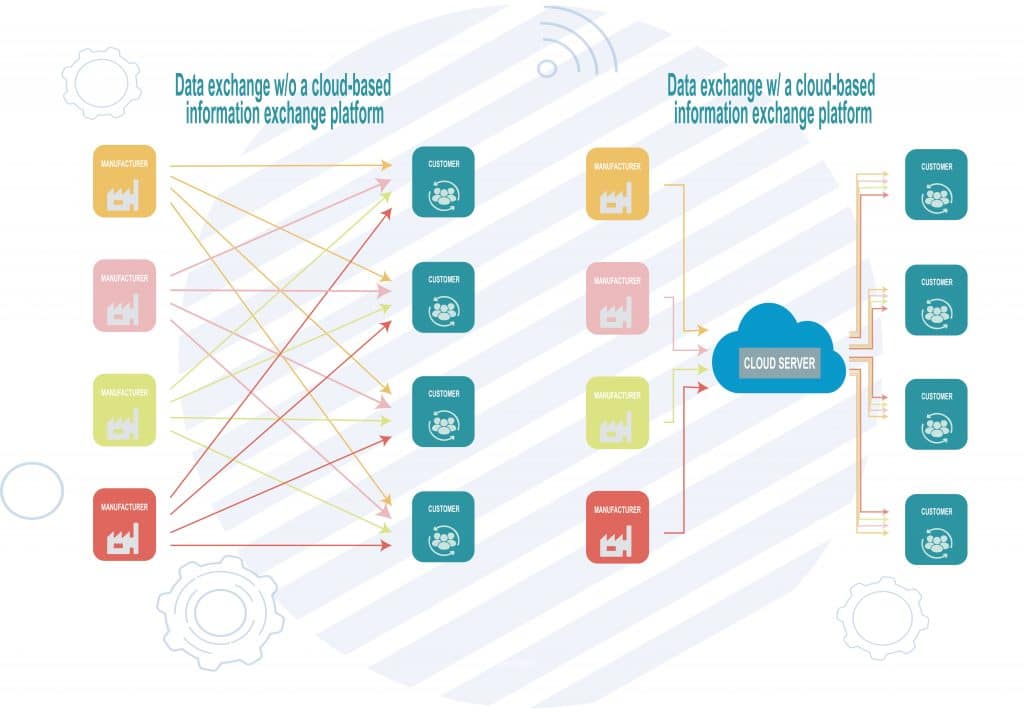 Benefits of data sharing via IEPs
AS-Schneider has seen firsthand the gains plant engineers experience from the handover of normalized data packages using IEPs. 
Whereas in the past, they were forced to be tied to a stand-alone, inflexible solution. Now, they have these advantages:
My advice to plant engineers
I always recommend today's plant builders team up with manufacturers that have proven experience in the preparation, assembly, and transfer of digital information normalized according to VDI 2770. Still, here are some tips to follow to get a head start and prepare the ground before making ties with a manufacturer: 
At the same time, gather insight into the supplier's capability to work with digital topics. Asking this line of questions always help to fill the gaps:
The combination of the VDI 2770 standard and cloud-based data provision are game changers in the dynamic between suppliers, customers, and service providers. Both power tools simplify what was once a complex process for everyone. A process that could even lead to the disruption of core activities. The handover of technical information! 
Naturally, I speak from experience, as it has been for me a real pleasure to witness how our AS-Schneider customers are ripping off the benefits of normalized product data packages to move forward with digital practices, such as smart maintenance, faster and assuredly. All the teams are well aligned with the same information from a single source of truth.
So, if you are a plant builder or plant engineer that hasn't started in this process yet, I encourage you to take the leap and challenge your suppliers. You won't regret it. And they will love the thrill of beginning a new process.